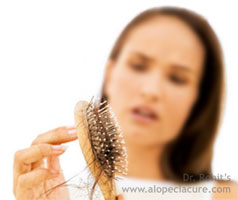 Hair loss (alopecia) affects millions of people. Most of them are frustrated because they have spent a lot of money on guaranteed commercial products and finally got no results. The real and bitter fact is that; guarantee is a marketing word which is being used by many companies to increase sales of their products. No commercial product can be a cure for every type of hair loss (alopecia). The most commonly asked question is which is the best hair fall treatment? Unfortunately, there is no correct answer to this question because various trigger factors cause different types of alopecia. Due to busy lifestyles, stress and food habits, Hair Loss have now become a menace to the new world. It could happen to anyone, whether you are a man or woman. The interest in hair disorders is now known as Trichology, the medical term for the study of the hair and scalp disease. Clinical trichology is for finding out trigger factor or cause, making perfect diagnosis of alopecia and then to decide possible line of treatment. Conventional allopathic treatment has very limited options to fight alopecia.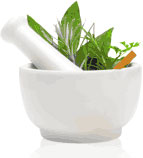 Hence Ayurveda and Naturopathy treatments are gaining a lot of importance all over the world. An Ayurveda is India's traditional, natural system of medicine that has been practiced for more than 5,000 years. Ayurveda believes in three doshas which are vata, pitta, and kapha. Each person has a unique blend of the three doshas, known as the person's prakriti (basic nature). Due to different basic nature each person gets different result. In Ayurveda, a disease is viewed as a state of imbalance in one or more of a person's Dosha. Due to this Ayurveda treatment is always individualized. In ancient Ayurveda texts, Alopecia Areata (patchy hair loss) is known as Indralupta but Alopecia Universalis (entire body hair loss) is known as Ruhya. Ayurveda text books used Khalitya word for balding (androgenic alopecia). Ancient Ayurveda books have given many natural treatment options to deal with different types of hair loss (alopecia). Using this concept, Alopecia Treatment Centre has successfully treated thousands of global patients. Alopecia Treatment Centre is treating hair loss patients since 1990 which has proved  natural treatment is best option to deal with various types of hair loss (alopecia).There are various triggers which may cause hair loss but now a day's stress plays a major role. After finding out the reason, Doctors make the diagnosis like Androgenic alopecia, Alopecia areata, Cicatricial alopecia, Trichotillomania, Telogen effluvium, Traction alopecia etc. But among all, alopecia areata and cicatricial alopecia both are mysterious autoimmune condition. Medical science does not know the perfect etiology of both auto immune conditions. Alopecia areata and Cicatricial alopecia both are known as very stressful condition because of its highly unpredictable behaviour. Increasing patients of alopecia areata has now become a big issue for medical science. Losing hair can be a traumatic experience especially when there is no reason found.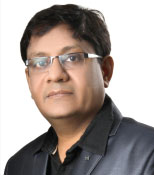 With the goal of providing 100% pure Natural Treatment to global hair loss patients, Alopecia Treatment Centre was established in 1990 by Dr. Rohit Shah who is a bachelor of Ayurveda from Gujarat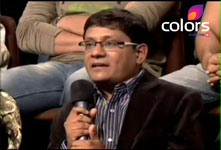 Ayurveda University, known as one of the best university of Ayurveda medical sciences on the earth. The centre is working for research and clinical study for alternative treatment options for hair loss (alopecia) patients. Dr. Rohit Shah is now known as a pioneer of 100% natural and safe treatment options for different type of alopecia (hair loss). Dr. Rohit Shah was invited as expert doctor in health awareness TV program All is well which was telecasted all over India on 10th June 2012 by popular colours TV channel. Many Indian and international doctors from various expertises have taken training from Dr. Rohit Shah. The team of Alopecia Treatment Centre doctors include dermatologist, plastic surgeon, M.D., M.B.B.S., Ayurveda, Homeopathy and Naturopathy.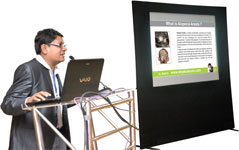 Dr. Rohit Shah had attended many international and national conferences. He had attended International Conference of National Alopecia Areata Foundation held at Houston, USA in 2009.Dr. Rohit Shah presented a research paper on "Why natural treatment is safe and potential for hair loss patients" in International Conference for Cosmetology & Cosmetics, which was held in Hyderabad, November 2012. Dr Rohit's treatment is based on Ayurveda and Naturopathy concepts. The treatment is completely customized and products are prepared according to types of alopecia, age, gender, weather of the country etc. The treatment contains only external applications like various natural oils, natural paste and natural extracts.
The website www.alopeciacure.com is working as a successful cyber clinic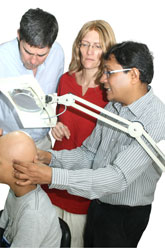 since 1990 and has opened a new window of hope for alopecia patients. Alopecia Treatment Centre also uses the modern aspects and latest technologies for the best clinical outcome. The centre is committed to provide 100% safe natural treatment options for alopecia patients. Alopecia treatment centre is dedicated for those alopecia patients who are interested in alternative natural treatments but have no facility in their country or home town. The Center also provides facility for Skype or Whatsapp live consultation with Chief Dr. Rohit Shah which helps to reduce the cost of travelling and take an advantage of consulting one of the most expert doctors on this earth. Alopecia Treatment Centre is the only institute which does not offer any oral medication but customized topical natural treatments for different types of alopecia. According to history given by the patients, natural products are prepared at head office located in India and then dispatch to desired address. Treatment packages are specially designed according to country weather. For international patients, products are sent through reputed international courier services which take maximum 15 days to be received. For Indian patients, products are sent by national courier services which take maximum 7 days to deliver the products to any desired address of India.
With the help of internet technology, Alopecia Treatment Centre has been working in the direction of reaching the healing powers of Ayurveda to every corners of the world. Alopecia Treatment Centre has successfully treated number of global patients of alopecia and has proved that natural treatments are highly effective, harmless and 100% safe for hair loss problems. Till 2020, Dr. Rohit Shah has started 42 centers including 9 international centers USA, UK, Canada, Malaysia, Singapore, Hong Kong, South Africa, New Zealand and Malta.
For more details contact:
Dr. Rohit Shah,
Alopecia Treatment Center,
C-2 Geeta Nagar Opp.Sanghvi Tower BRTS In the lane of Raymond Showroom Gujrat gas circle Adajan 395009 Surat
Contact:    Mobile: 9428394100 Time: 1:00 PM to 6:00 PM
Email: rohit@alopeciacure.com Website: www.alopeciacure.com